Sending customer service emails is one of the core ways to communicate with your clients, whether you're proactively reaching out to them or responding to a request.
As a customer service representative, you are the voice of the company so it's crucial to be professional and friendly. Without further ado, here are the 7 absolute worst mistakes you can make with your customer service emails.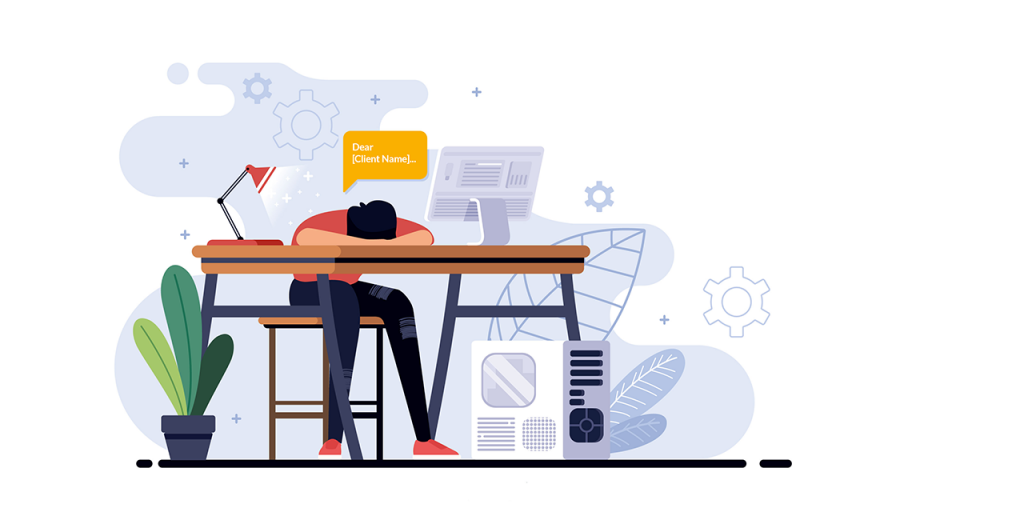 1. Forgetting to personalize the template
Because you send so many similar emails, you probably have templates or canned responses that you either populate yourself or that are automatically populated by the system. However, you must make sure that the templates are set up and working correctly. It's very important that you make sure to test the templates before sending because forgetting to can have terrible consequences. As a customer, one of the worst things you can receive is an email that starts with 'Hello [name of the customer].'
This shows customers that your company doesn't take their complaint or concern seriously, is lazy, and inattentive. Review your email before you send to make sure there are no fields that haven't been filled out yet.
2. Taking too long to respond
As a company, you probably have some service standards and SLA regulation rules for how quickly customer service emails can be replied to. Many companies have set theirs for up to five business days, and this is a big problem.
If your service level shows it will take anything more than a couple of hours to respond, your clients won't wait for an answer to their email and they'll instead try to call the company, creating two lines of messaging for one issue. Even worse, if you're not keeping track and the client's been replied to by phone, replying to the email five days later is very unprofessional.
You can avoid this situation by using Help Desk software where all the data related to a customer will be kept in one place.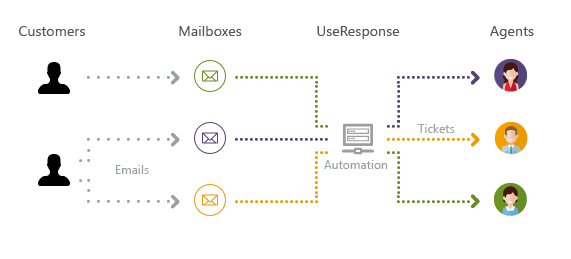 3. Not addressing the whole issue
There's nothing clients hate more than when a customer service representative only answers half of their question, especially when they were hoping some key information would be addressed.
As Rita Sterling, a marketing manager at Big Assignments explains, "not only does this cause frustration on the part of the customer, but you're also not using your resources efficiently because your agents will have to spend more time on back and forth emailing to address all the points when it could have been done right away."
4. Forwarding internal conversations
This one happens a lot more often than we would think, unfortunately, and it is extremely unprofessional. If you've been communicating with other internal partners about the issue or to review the quality of the email, forwarding that to the client is a huge mistake.
By sending on internal correspondence, whether or not it was intentional, can make the agents, the organization, or worse, the client look like they're clueless. You also risk revealing private work emails of other agents who could then be solicited directly by the client.
5. Sending personal information by error
This can happen accidentally but it can ruin a company or a career, especially if you work in finance or the medical field. Either copying in someone that shouldn't be included, emailing the wrong person, or replying to the wrong email can be fatal because you risk sharing someone else's personal information.
6. Not proofreading your response
There are surprisingly a lot of customer service emails that are written poorly and have not been proofread. In addition to the point above about not writing full, accurate responses, it's important to reread your emails and make sure there are no mistakes.
7. Not signing off properly
Remember, that emails are a formal way of communication. When trying to make your emails personal, never forget about the rules of business correspondence. Not only does it look completely unprofessional, but it can negate all the work you put into that client relationship. A good way to avoid this happening is to create a standardized email signature block for everyone in the company.

Not only does this prevent from going off the script, but it creates a uniform and consistent look to match the company's brand.
Conclusion
In essence, all of these mistakes can be easily avoided if a company has a clear customer service email procedure which is then followed by skilled support agents.
---