Best Choice in HR Help Desk Ticketing System
HR help desk software from UseResponse is the best way to improve your company's self-service. With multi-channel HR helpdesk ticketing system requests will not be messy anymore
What is HR Help Desk Software?
HR Help Desk software is a centralized platform used to manage employees' interactions, organize self-service and case-management. HR Helpdesk Ticketing Systems assist with managing employees, organizing information in order and automating manual tasks.
Traditional ticketing systems were designed for customer support, while they can be successfully used as a solution to simplify HR's responsibilities.
What HR Processes Can HR Ticketing Software be Used For?
HR help desk software can be a great helper in hiring, onboarding, and rating employees,and serve as a convenient tool for organizing and managing queries. It serves as a self-service portal for everything from company's policies and training to submission of questions and requests.
Hiring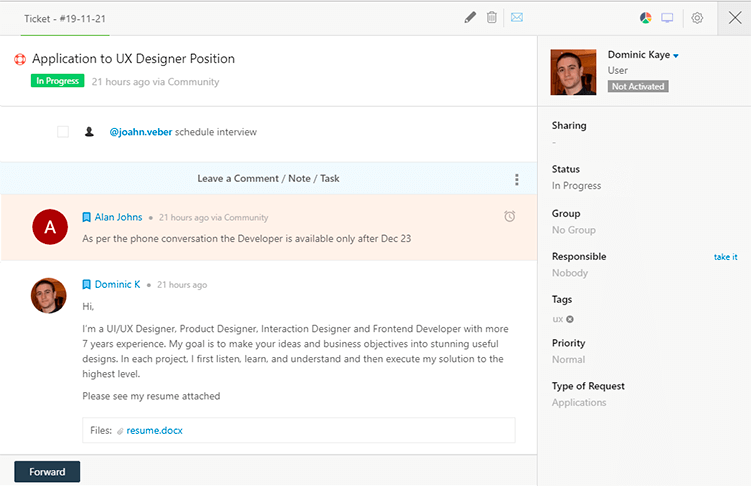 You can use our software as a simple CRM system that provides the ability to manage user accounts with additional custom fields, organize users into teams, build automation rules, create custom users segments and leave internal notes for users.
Manage the recruitment process by creating custom web forms for your candidates to fill out. These forms will be logged in the system as tickets, using which you will be able to create tasks to manage interviews and add internal private notes visible only to your team members.
All the history of the candidate and further interactions will be kept in one single place.
Onboarding & Documentation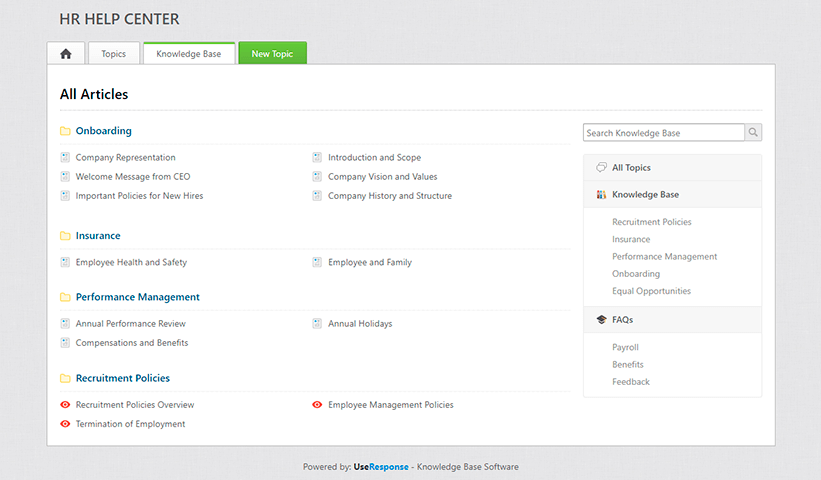 Let your employees quickly find the answers by searching FAQ portal and the Knowledge Base. Convert existing policies and guidelines documentation into searchable web format, allow open conversations to avoid getting duplicate questions.
Use our
customizable Knowledge base
to cover various aspects from onboarding and offboarding, benefits, wellness, accountability, payroll, performance measurement, etc.
Case Management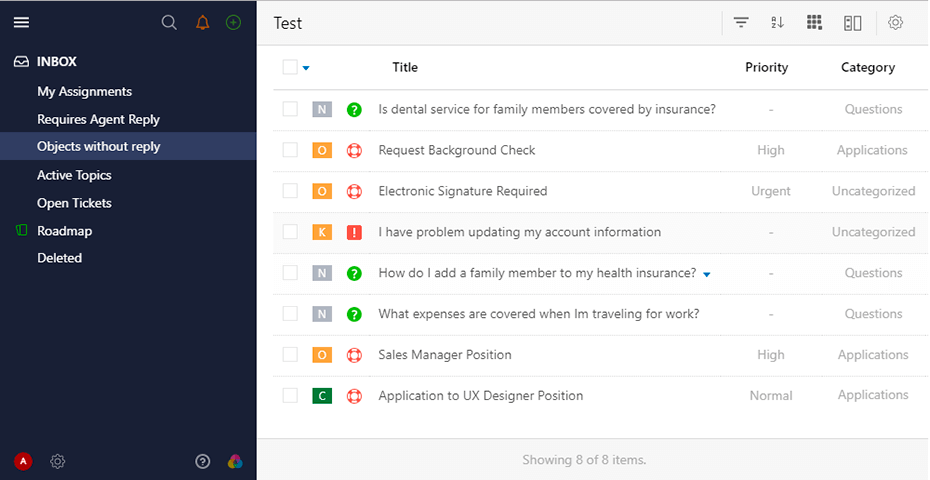 With the help of our HR Help Desk software you can organize all the internal team requests from various sources together, either from email, phone, Slack or live chat. You can simplify and automate the process of case management with the help of triggers and macros. Use predefined canned responses to answer repetitive questions with a click of a button.
Create internal team notes and small tasks within tickets to handle the requests. Tag and assign any team member by simply using @name tag.
If you are managing requests that should be visible only to the HR department and a certain employee, you can create private objects (tickets, articles).
Self-Service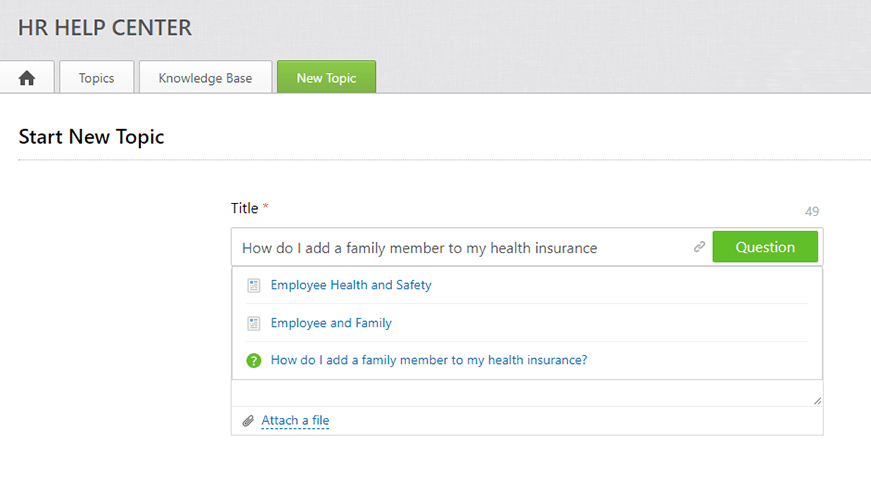 Self-service portal allows to avoid repetitive questions from employees, as before submitting a question or request the system offers possible solutions.
You can also organize organic, user driven community service where questions and issues will be public. This will add more transparency to the processes and avoid duplicate situations.
What Our Customers Say
"UseResponse is simply awesome. I set it up literally in ten minutes and their customer support immediately helped me in tuning up the configuration as soon as I got in touch with them. They replied to me basically 24/7, no matter whether I was based in Europe or in the U.S., they always replied in less than a hour. Totally satisfied! "
HR Ticketing Softwarefor any type of Company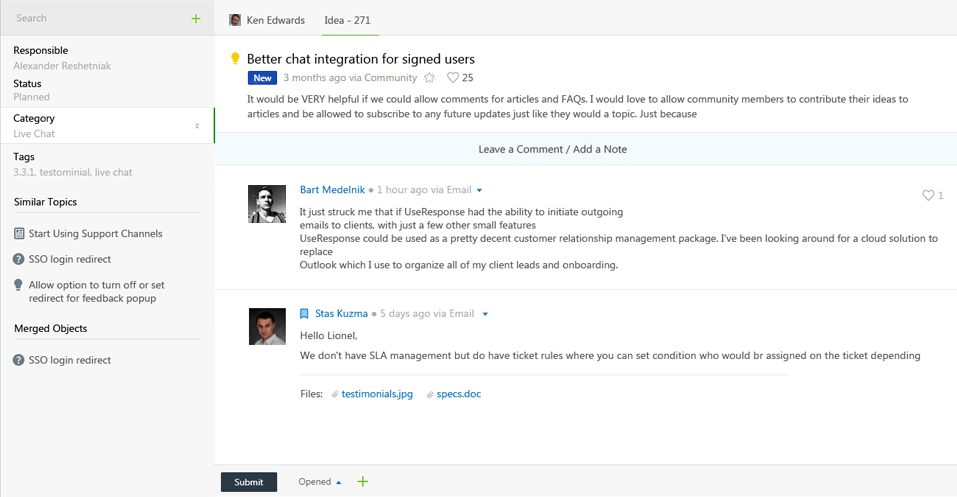 HR ticketing system can be extensively used by small teams and large enterprise companies.
Companies from various industries such as IT, Banking and Financial Institutions, HR, Real Estate and non-profit organizations can benefit from our HR ticketing software.
According to the security and data-storage requirements we offer two types of installation: On-Premise and Cloud.
Trusted by 1000+ companies






Learn How Your HR Team Can Save Time
On Routine Responsibilities
And focus more on actual work. Sign Up for free to see all the features in action or book online 1-in-1 demo