Idea Management Software
Idea management software to collect, manage, analyze and act on ideas from your customers, colleagues and partners
Innovate and improve together!
Omnichannel Idea Management Software

Feature
Idea Management Software allows you to collect feedback and ideas from various sources: specialized feedback community, widget, social media, IOS & Android platforms.

Evaluate
Get the right input by allowing your community vote for the best ideas and discuss them to improve. Have the best ideas at your fingertips with the right idea management software.

Plan
Analyze, identify the best ideas, and build an efficient development roadmap. Engage your team and build flexible development boards for innovation.

Implement
Using the right innovation management software, transform suggestions into visible results and share the innovation management progress with your community.
Best Way To Collect
And Manage Ideas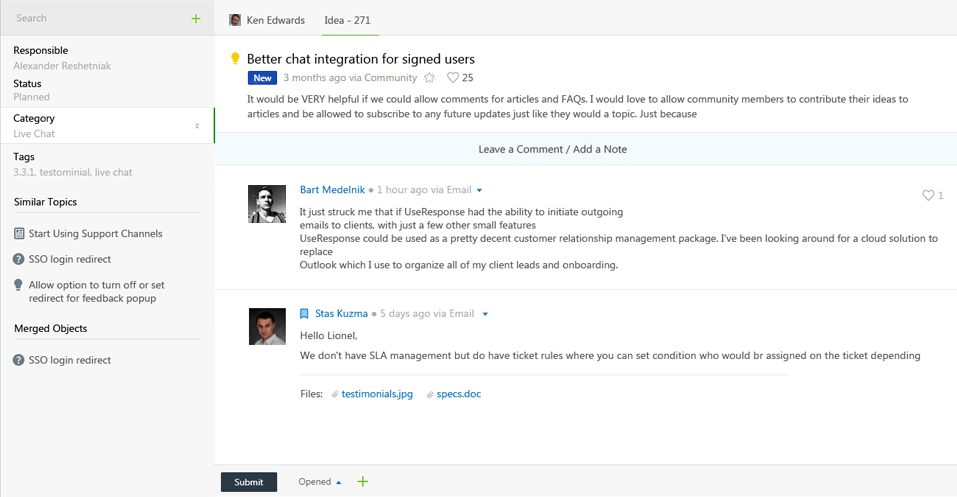 UseResponse is idea management software specially designed to gather feedback and insights from your customers, employees and partners in an organized and structured way.
Many companies fail to have effective idea management process, where incoming ideas are manageable with perfect idea processing workflows and easy accessibility.
UseResponse Idea Management Software helps to create unified ideas hub to store, prioritize and manage ideas to create effective feedback loop and innovation process.
Prepare Ideation Platform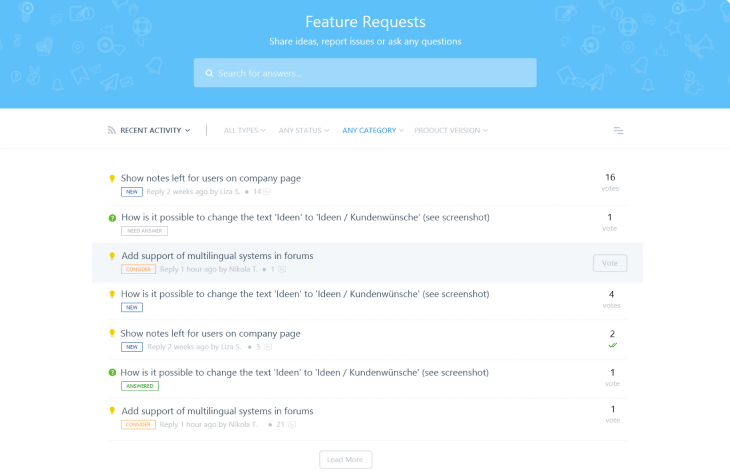 Setup idea management software to match your idea processing workflow with custom statuses and notification settings using flexible automation rules.
With flexibility and full customization control you can change not just the visual look of your feedback community but also change the wordings, customize the flows, create custom statuses for ideas and make the system that would meet your particular use case in innovation management.
Create closed internal feedback portals for your employees to discuss ideas, problems and post questions;
Create public ideation platforms for innovation management;
Prioritize Wisely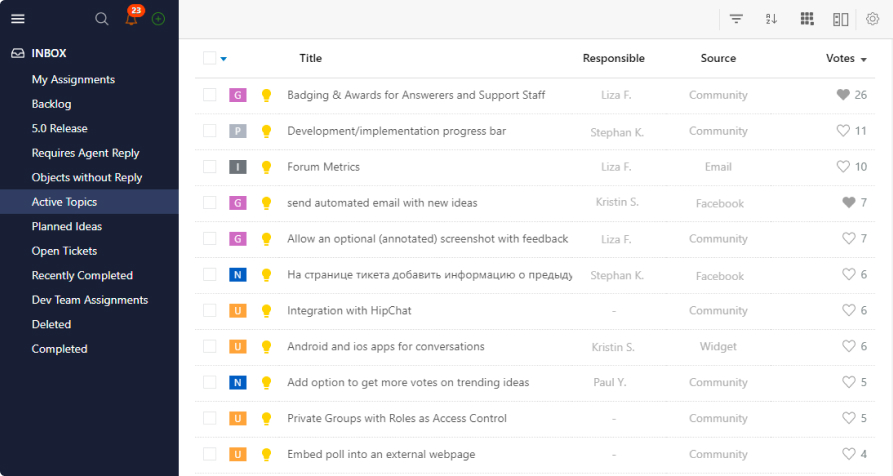 Use tags, custom fields and categories to filter ideas and create custom reports within UseResponse idea management software.
Find out the most trending, popular and important topics based on user votes, user values, NPS or satisfaction scores.
Discuss internally and assign ideas implementation to the right people in your team.
Collaborate Internally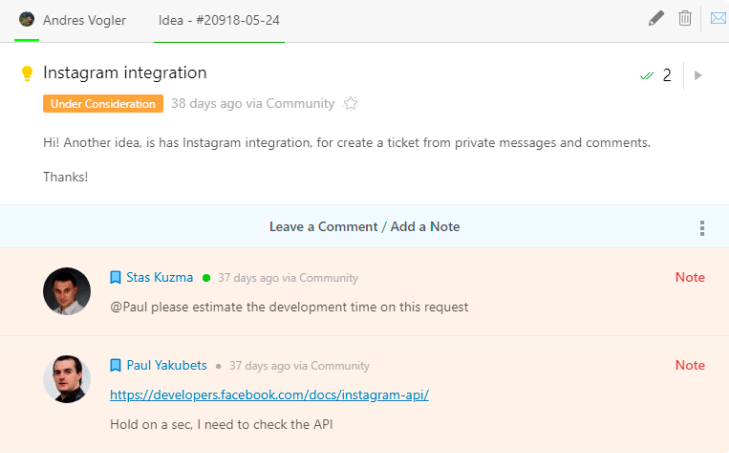 Use internal notes to share private details with other agents to set meetings, elaborate more details about the further strategy and building development roadmaps.
Set reminders to get notified at the right time.
Create closed ideation community for internal communications.
Build Product Development Roadmaps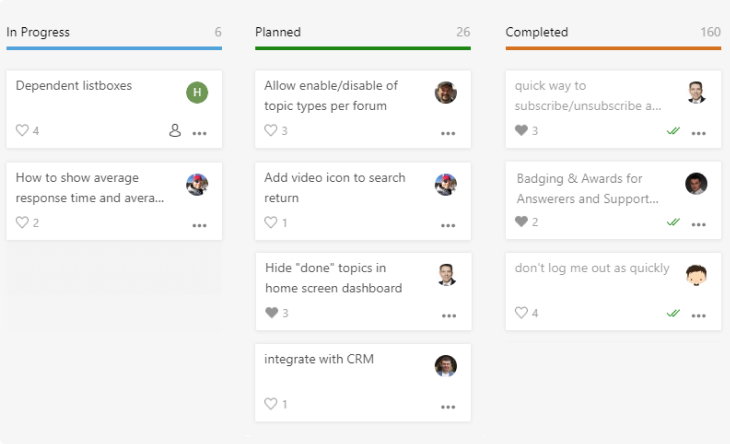 Setup idea management software to match your idea processing workflow with custom statuses and notification settings using flexible automation rules.
Transform ideas into innovations by building efficient public or private product development roadmaps based on the most relevant ideas, involve your team, plan wisely and keep your community engaged.
Get More Than Just Idea Management Software

Issue Tracking
Allow users flag issues as an essential part of the product development of help desk ticketing system.

FAQ Tool
Capture public questions from your customers to build self-service experience.

Project Management
Assign responsible for any idea, create small tasks and leave private notes for your team.
Ideation Communities Built on UseResponse
UseResponse Idea Management Software Features At A Glance
Online Communities
Feedback Widget
Multiple Feedback Channels
User Roles & Permissions
Customization Control
Open & Private Communities
Categorization of Ideas
Custom Fields
Anonymous Ideas & Votes
Status Updates
Single Sign-on
Smart Voting System
Prioritization of Ideas
Automations (triggers)
Notifications
Dashboards & Reporting
CSAT
Polls and Announcements
Mupliple Languages
Advanced Analytics
What Our Customers Say
"This
customer feedback software
helps us very well to get feedback for products. Votes, discussions, customer engagement and product roadmap makes it very transparent to make your plans. Highly recommended for SMB."
Trusted by 1000+ companies








Try Idea Management Software
And get awesome insights. Sign up for free to see all the features in action or book online 1-in-1 demo
UseResponse Idea Management Software can be used as SaaS or On-Premise