Enterprise Feedback Management Software (EFM)
EFM software to organize the process of collecting, structuring, analyzing, and performing action on feedback from customers, employees and business partners for enterprise-wide companies








Using Enterprise Feedback Management Software from UseResponse companies can systematically gather user suggestions, complaints, questions, ideas and feature requests using web and mobile interface. Great ideation platform to identify quality feedback at scale allowing users to vote and discuss the feedback of others in privatized or public manner.
UseResponse Enterprise Feedback Management Software can be used as stand-alone solution or integrated into Customer Support Ecosystem in combination with enterprise help desk with live chat, and Knowledge base software.
Scalable Platform for Ideation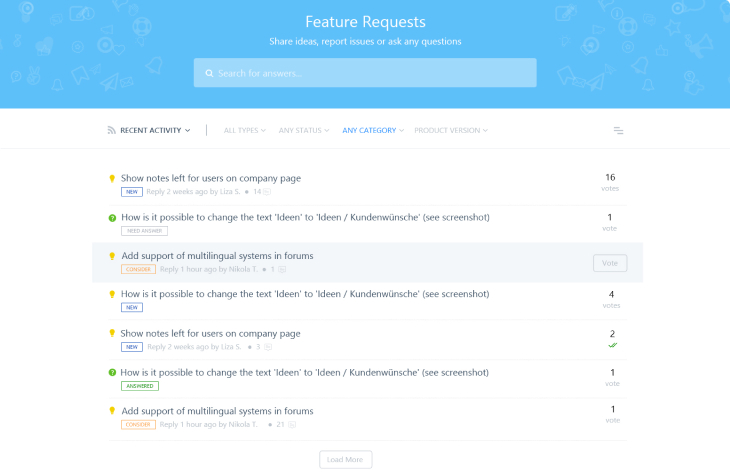 - Provide convenient feedback channels for both customers and the team (community portal, widget, mobile interface, integrations)
- Organize and manage feedback separated by products or departments and address the scale and complexity of the incoming requests
- Create private communities for internal ideation, use smart voting system to accept anonumous or public votes.
- Use SSO login for greater security and compliance.
Analyze and Act Upon Feedback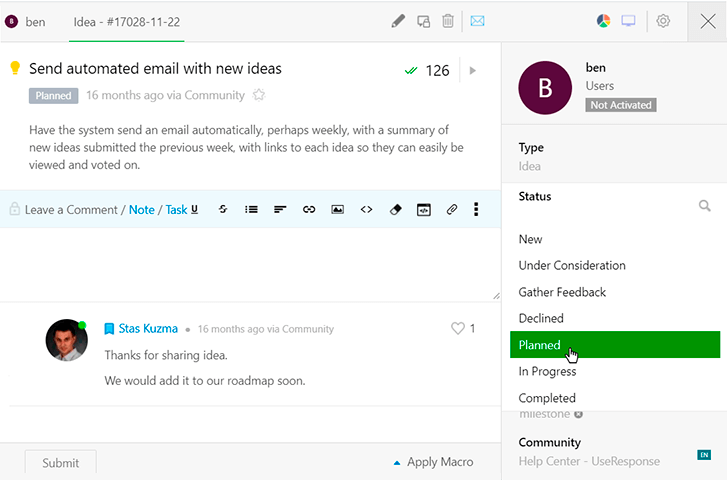 Collect all types of requests such as ideas, issues and questions to organize effective case management, see what is trending by the number of votes, estimate the ROI and turn the insights into actions.
Make better business decisions based on customer-focused product development vision.
Manage Continious Feedback Loop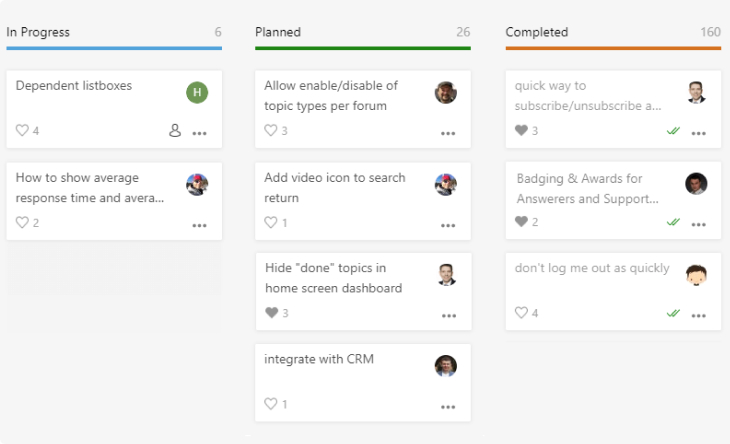 Share public Product Development roadmaps and provide users involved with relevant status updates.
Listening to the voice of customers allows companies to find the area for constant product improvements and release new products based on customers expectations.
Use Enterprise Feedback Management (EFM) System
On Premise
UseResponse EFM Tool is available in SaaS & Self-Hosted. Check pricing here

Data Security & Control
For data conscious companies with strict data storage and security policies we offer Self-Hosted version of EFM software. By installing the Enterprise Feedback Management Software on your servers you have the ability to operate offline and keep all the data and backups on your side.

Multilingual & Multibrand
If operating in multiple business locations and worldwide, enterprises are facing the challenge of organizing several feedback portals in different languages. UseResponse EFM feedback tool allows creating multiple localized communities with the ability to break them down with categorization and use translations to 10 languages with ability to add custom translations.

Scalability and Customization
With self-hosted plan you get 100% open code and the EFM functionality is easy to modify to meet the changing business requirements. UseResponse can be integrated with Hubspot CRM, Jira, Zapier, Intercom and other popular tools, you can also enhance your experience with customers by integrating our Restful API into your platform. Custom development is available per request.
Key Features of Enterprise Feedback Management Software
Online Communities
Feedback Widget
Multiple Channels
User Roles and Permissions
Ticket Management
Live Chat
Self-Service Knowledge Base
Access Management
Single Sign-on
Smart Voting System
Case Management
Automation
Dashboards & Reporting
CSAT
Polls and Announcements
Custom Fields
See All EFM Features Live
With Our Specialist
Get in touch with our consultant to see how our EFM support software can be helpful in your particular use case
Available On All Devices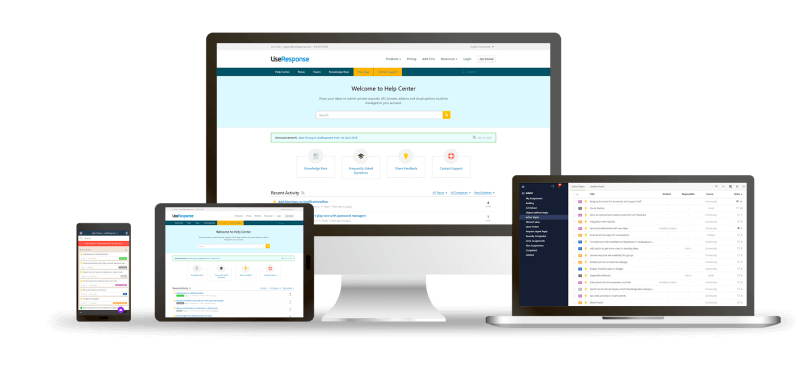 What Our Customers Say
"UseResponse allows us to collect feedback data from our customers, which helps us to understand the quality of our service and to discuss making improvements accordingly. The reports and data compilation features let us put together information quickly so we can respond to issues as soon as possible and provide a better experience for our customers."
Address the scale & complexity of the incoming feedback
with EFM Software
Sign up for a free trial account to see all the features in action or book online 1-in-1 demo