Feedback Forum
Community customer forum helps to make cooperation with your customers transparent and effective. Collect and process customer feedback with a specialized support forum
Omnichannel Feedback Software

Create Active Online Feedback Community
Specialized Customer Feedback and Support Software to create a loyal community and gather feedback from various channels.

Friendly Way to Leave Feedback
Add embeddable feedback widget to any page of your site. Organize community feedback forum for ideation.

Roadmaps to Build Better Product
Get comprehensive view of top community suggestions. View each feedback in detail, build relevant Product Development Roadmaps.
Feedback Community Forum
for customer self-service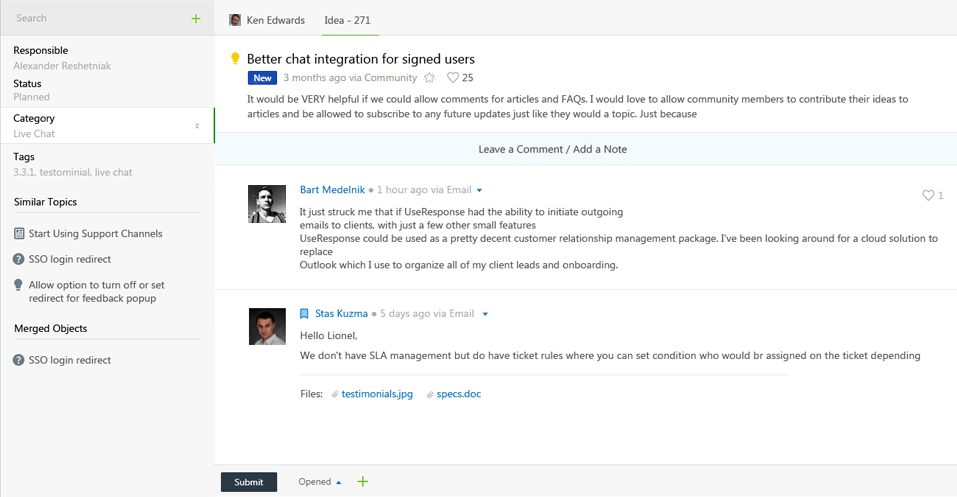 Make it easy for your customers and team to give you feedback, eliminate duplicate ideas and same questions asked again and again. Create effective communication platform where you can gain valuable insights, help your customers, enable peer-to-peer collaboration to develop better products.
Organize Feedback Forum Community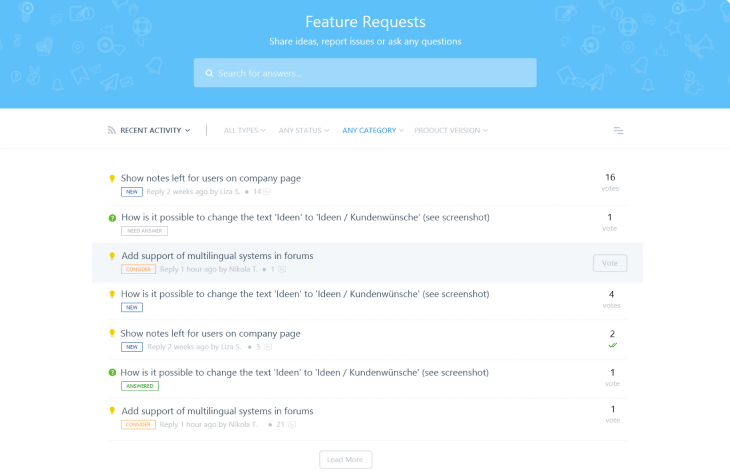 Using UseResponse Community Feedback Software you can create convenient platform for productive collaboration with your users in order to collect feature requests, reviews of your product and ideas on further development.
Create easy-to-use community forum where users can instantly find answers to their questions and share their experience with others.
Organize private ideation forums for your team members or stakeholders for internal ideation.
Act Upon Feedback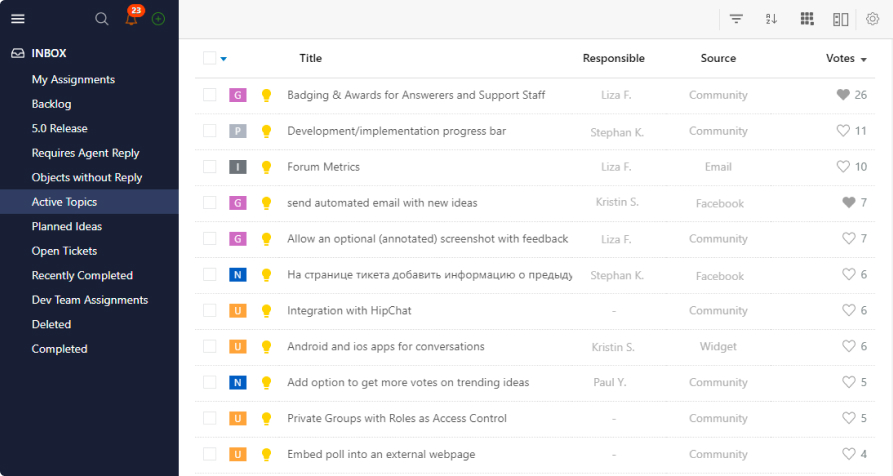 Respond to the customers from the community forum or communicate directly using email. You can always keep track of the conversations and connect them to the feedback.
- Private Messages/Notes
- CSAT and Polls - Custom Statuses - Smart Voting System - Product Roadmap Development - Notifications and Alerts - Automations
Build Better Products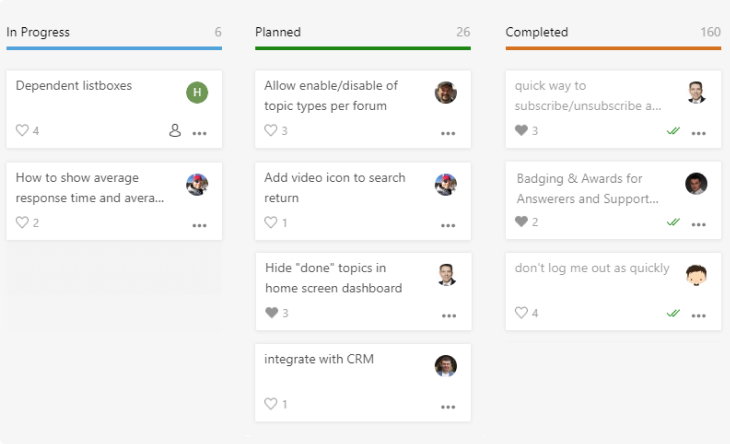 Get insights for your feedback loop by listening to the ideas of your customers.
Get More Than Just a Customer Feedback Forum

Issue Tracking Tool
Allow users flag issues as an essintial part of the product development loop.

FAQ Tool
Capture public questions from your customers to build self-service experience.

Project Management Software
Assign responsible for any feedback, create small tasks and leave private notes for your team.
Featured Customer Feedback Forums Built on UseResponse
What our customers say
"We switched to UseResponse feedback forum tools from another product. UseRepsonse offers similar features for a much better price. Migration, setup, and customization are simple and straightforward. Staff is extremely responsive with support."
Trusted by 1000+ companies








Try our ideation forum tool
now
And get awesome insights. Sign Up for free to see all the features in action or book online 1-in-1 demo