Best Choice in Internal Help Desk Ticketing Software
UseResponse offers internal help desk ticketing system to improve handling of employees requests and queries. Give your employees the tools they need and speed up the internal support.
Most Popular Use Cases

Onboard New Employees
When onboarding new company members you can create Internal Online Documentation where employees can acknowledge how company operates, discover HR information, learn updates on internal regulations, get answers to basic company policy questions and internal rules.

Manage Internal Cases
Create a simple and convenient interface for your teams to submit their requests/queries using a custom support form to get the information you need. Employees can also email their requests to the predefined email, and the system will convert these emails into tickets for your support or HR staff to handle.

Single Inbox
Collect and manage requests coming via email, self-service portal, live chat, Slack or in person communication. Allow private conversations for private cases. Using internal help desk ticketing system you can keep track of all the communications in one single place without losing a thing.

Staff Roles and Permissions
Divide your staff into different departments according to their functions and professional expertise (like IT, HR, Finance, etc.). Create user roles, manage permissions, enable and disable employees accounts with the help of our internal service desk.
Self-Service Knowledge Base
The main purpose of self-service platform is to eliminate the involvement of your support staff each time a team member has a question or inquiry. Add all your internal rules to the knowledge base articles, and allow your team members review similar cases before submitting a new request.

Internal Team Wiki
Create educational internal learning center for your employees to share their knowledge and the content they find useful on the web by creating internal wiki articles. The articles can be created, edited and commented by the team members. Creating an internal wiki can be a valuable part of increasing your team qualification.
Internal Ideation Tool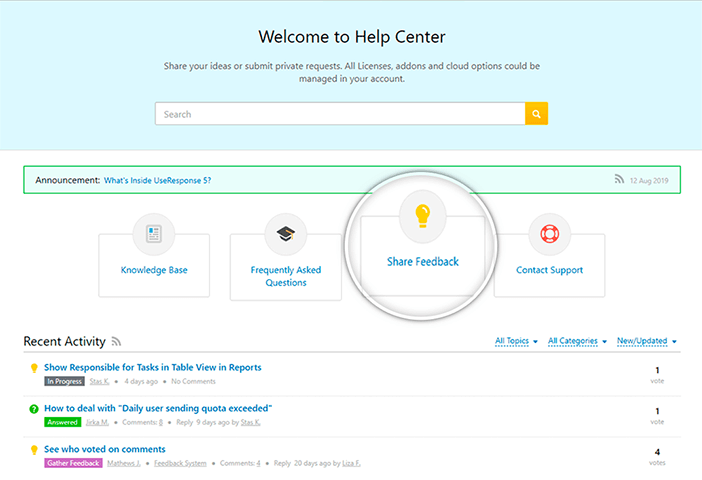 With the help of our internal help desk software you can create
ideation platform
where you can use your team's creativity to brainstorm new ideas and use Kandan boards to plan their implementation.
Let all your team members the ability to participate in discussions, regardless of their physical location.
Time Saving Automations & Smart Rules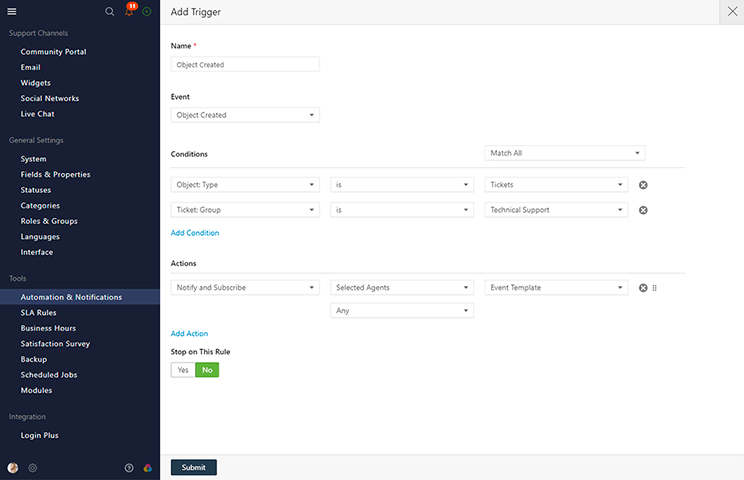 You probably can think of some questions and requests you keep receiving from your employees from time to time. Instead of composing same replies save your precious time by creating canned responses for most typical cases.
You can also use triggers, chatbots and automation rules for some repetitive tickets and operations.
Performance Measurement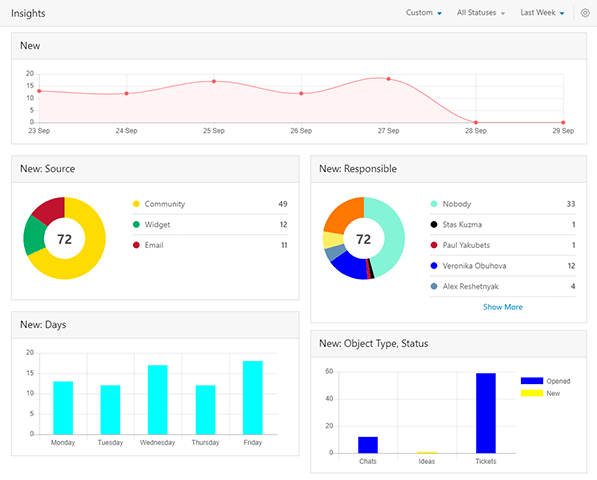 Measure your team performance with the help of
SLA
, and analytics such as first resolution time, completion time.
Analyze the load and types of incoming requests, as well as team performance efficiency.
Questions?
Let us explain everything in person during a quick call
What Our Customers Say
"I like the simple user interface with great functionality, a lot of documentation and support is fantastic. Easy to implement and immediate support by email."
Trusted by 1000+ companies








Get 14-day Free Trial
of UseResponse Internal Support Ticket System